---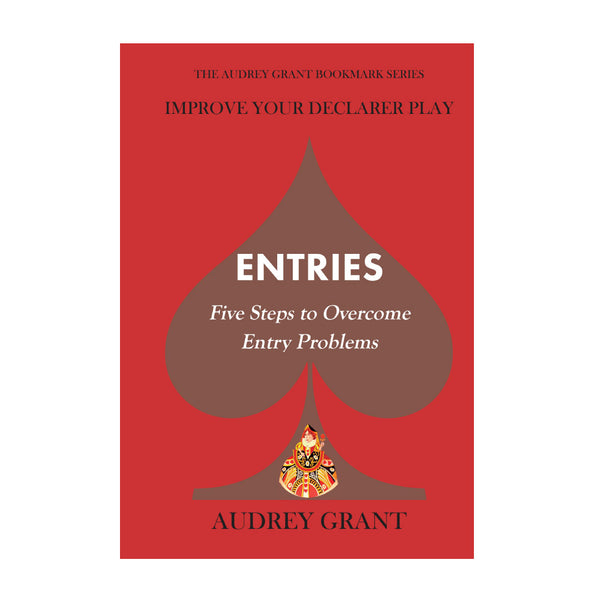 Entries: Five Steps to Overcome Entry Problems
Audrey Grant Exclusive
Regular price $11.00
This book is about Improving Your Declarer Play with a focus on Entries. It is one of the Audrey Grant Bridge Guides or Bookmark Series , and the format of the book is designed to make the best use of your time.  
Essential ideas are summarised on the bookmark for easy reference, while the basics and finer points of entries are introduced through sixteen carefully-selected practice deals. 
Buy 10 or more copies to receive a 10% discount.
Buy 50+ copies to receive a 25% discount.
Bulk discounts will automatically be applied to eligible orders.
Information
Paperback
Author: Audrey Grant 
Published: 2016
Pages: 45
Cover Dimensions: 29.7 x 21 cm